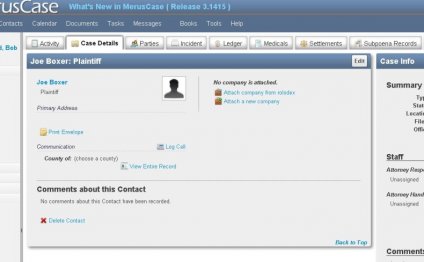 Injury Case Management
Effective Case Management Helps Control Expenses, Improve Employee Happiness
"Setting early return-to-work objectives can absolutely influence real and psychological healing."
— Peter P. Greaney, M.D., President/C.E.O.
Occupational health is an information-intensive company. Effective, regular and concise written, electronic, phone and in-person communication with everybody else underpins our extensive approach to occupational wellness, security and health.
When communication among all parties involved in post-injury data recovery and office input plans is regularly preserved, duplicated research has revealed:
services cost less for organization and alternative party payer
the hurt employee returns to get results faster, heals faster and maintains an even more great attitude
administrative costs and procedures tend to be notably reduced
Generating a Triple-Win Scenario
WorkCare's Case Management system facilitates a successful return-to-work plan for hurt, sick or disabled staff members.
Did You Know…
uninspired corporate protection countries
out-of-date organization procedures
medical provider prejudice
"medicalization" of employee work problems
…are on the list of top 10 elements that deter injured workers from quickly returning to operate?
WorkCare's experienced Case supervisors understand how to navigate and integrate these factors and evaluate the hill of minutiae surrounding a workplace injury. They know that setting early return-to-work objectives with a graduated upsurge in task can definitely impact both direct real and indirect mental recovery for employees. They've seen it happen, over and over.
WorkCare Stimulates Regular, Positive "Touches"
Our program provides one portal of entry to a robust assistance system that covers workers' mental and social issues.
We empower hurt staff members to make the most of all of our offered resources, including an Employee Aid Program (EAP), monetary guidance and behavioral health assistance. Optimal levels of real and psychological state subscribe to an optimistic workplace culture and deliver an email: "We worry about our employees."
Our Holistic, 3-Step Way Of Case Management Seems Results
Step One: Discovery:
A member of your medical group conducts a thorough and unbiased evaluation associated with the employee's current health need(s). Evaluation includes assessing and documenting the employee's actual and psychosocial demands.
Next Step: Treatment Plan Development
Utilizing founded treatment protocols, our instance management develops a holistic treatment solution that considers the employee's health, social background, financial status, and personal problems affecting their own health status and energetic involvement within the system. WorkCare's treatment solution includes staff member education about self-care and suggestions for a fruitful recovery.
Next step: Employee Tracking and Follow-Up
We closely track the employee's wellness status. With regular, positive interaction with all the hurt employee, the scenario management:
ensures compliance utilizing the treatment plan
keeps the employee's involvement with all the workplace
alerts us to very early indicators for a delayed data recovery like expressed anger toward a supervisor, a brief history of poor work performance, proof of undue sympathy from friends, or a brief history of drug abuse
Throughout this process, Case supervisors additionally identify other danger facets suppressing a successful go back to work such as the employee's last work overall performance assessment score, any current disciplinary action (within the past half a year), time of hire and prior handicaps or accidents.
Source: www.workcare.com
Share this Post
Related posts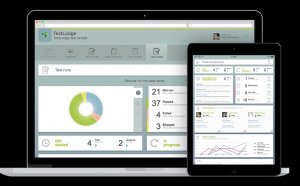 DECEMBER 03, 2023
Since you may already know, our former eService / Knowledge Base functionality ended up being recently disabled to make way…
Read More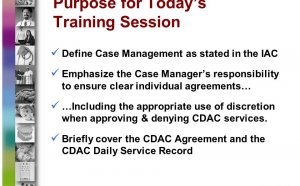 DECEMBER 03, 2023
Case administration in legal terms is the routine of procedures tangled up in a matter. There are many different stages in…
Read More