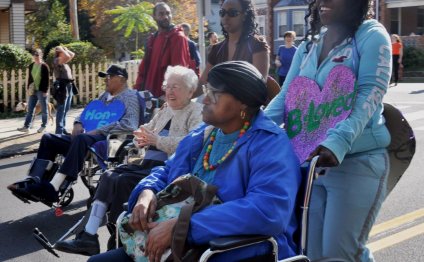 Renaissance Healthcare & Rehabilitation Center
For officers from the 18th Police District in West Philadelphia, their motto was temporarily revised from honor, integrity and service to coffee, eggs and eat up as they received a healthy heaping of thanks during the Phillies Finest breakfast on Saturday. The event was held at Renaissance Healthcare and Rehabilitation Center and provided the officers […]
Emerging from the holiday season, there is a special kind of sentimental longing that descends upon us as we step into a New Year and return to the not so festive tasks of everyday living. I was privileged to attend this season's holiday programming at our Nationwide Healthcare Services Centers in Pennsylvania and Delaware. Each […]
Our Halloween Party Was Great Fun: With Renaissance staff members dressed in their Halloween best! And the winners of our Halloween costume contest Are … Roxann, Venus, and Sandy – Runners Up and Meghan – First place dressed in her "Cactus Flower" costume.
Labor Day was a blast at Renaissance! Families enjoyed BBQ and live music from Jimmy Wells!
Take a look at the great activities and events we have to welcome the Autumn season!
For Immediate Press Release August 18, 2016. With a progressive, innovative, and rapidly expanding network of Nursing and Rehabilitation Centers, Nationwide Healthcare Services is renowned for providing an all-encompassing continuum of care with exceptional delivery of service. Nationwide's impressive portfolio of Centers in Pennsylvania and Delaware is only surpassed by the positive impact their Centers […]
Fannie Mae Ausby celebrated her 109th birthday at the Renaissance Healthcare and Rehabilitation Center on May 5. More than 50 relatives, friends and elected officials, including state Rep. Vanessa Lowery Brown and state Sen. Anthony Williams, both of whom presented her with citations, attended the party. To read the full article published in The Philadelphia […]
Samaria Bailey Tribune Correspondent | Posted: Tuesday, February 23, 2016 5:30 pm Firefighting breakfast Triphena Stevenson greets firefighters from Engine 68, Ladder 13. — Tribune Photo by Samaria Bailey The Renaissance and Rehabilitation Center staff and residents hosted a breakfast for local firefighters on Feb. 17. Firefighters from Engine 68, Ladder 13 attended the breakfast, […]
Nationwide Healthcare Services is honored that one of its facilities, Renaissance Healthcare and Rehabilitation Center, has been awarded the prestigious Eli Pick Facility Leadership Award from the American College of Health Care Administrators (ACHCA). This distinction is given to leaders nationwide in the skilled-nursing field who receive outstanding scores on key quality indicators. The facilities […]
A Philadelphia skilled nursing facility is making sure its residents have easy access to the warmth, love and therapeutic benefits holding or petting an animal can bring – by hosting a dog park right on its property. Renaissance Healthcare and Rehabilitation Center reserves a portion of its West Philadelphia facility for the Chester Avenue Dog […]
See also
Source: renaissancehcr.com
Share this Post
Related posts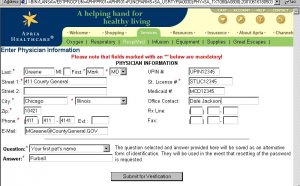 DECEMBER 03, 2023
Have you been dreaming of a gorgeous smile and envied those people who have perfect teeth for a long time? You definitely…
Read More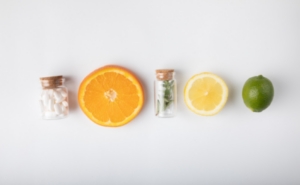 DECEMBER 03, 2023
A modern person experiences the same stress on weekdays as on a dark street. As a result, the nervous system is depleted…
Read More