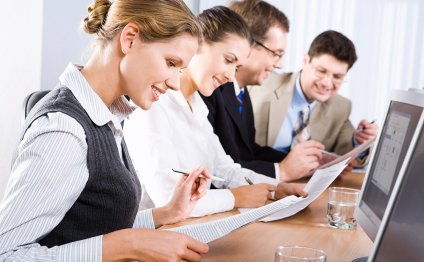 Customer Service Training for Healthcare professionals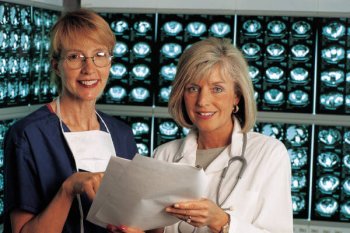 Providing quality healthcare customer service is more important than ever before. Our healthcare customer service training programs are specifically designed for hospitals, physician offices, clinics and medical practices in the healthcare industry. This customer service training for healthcare workers program is designed so you can either purchase the training materials to teach the course yourself or we can customize a particular solution to meet your needs.
Medical offices and clinics
Hospitals
Long term care centers
Medical Labs
Customer Service Certification Programs » »
We can deliver our healthcare customer service training in 4 formats:
Onsite/Classroom
Online
Purchase the training materials yourself
Customer Service First Training Library/12 DVD's
Train your entire healthcare workforce in the art of exceptional customer service. The Service First Video Library is a powerful video-based training system making it easy to train any number of employees – with no limits – with immediate results. The program includes 12 videos, slides, facilitator guide and handouts. The videos are appropriate for any industry.
More Information »
Leading Empowered Teams for Service Quality For Managers & Supervisors
Leading Empowered Teams for Service Quality is a great customer service training course to improve team building and customer service.
More Information »
For Front-line Employees
Loyal For Life is a one session, video-based customer service training program. The program is designed to implemented in 2-4 hours. Content focuses on service recovery, handling customer complaints and empowerment.
More Information »
Healthcare with Feelings: Creating the Ultimate Patient Experience
Healthcare with Feelings is our latest customer service training for healthcare centers, hospitals, clinics, labs, admin and healthcare workers in general. Healthcare with Feelings will help new and experienced staff members deliver a powerful impact on employee performance and the quality of care your organization provides.
The essence of healthcare is caring, but caring is more than just a word. Caring is how we feel about our we provide services, treatment and support. more than simply being physically present. you patients' feelings into account and adapting reflect their needs as well as their desires.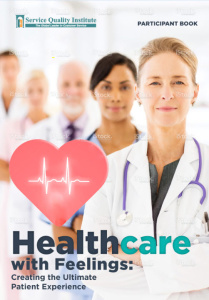 More information » »
EMPOWERMENT
Learn how to make on-the-spot decisions with confidence. Discover how permission to perform and please customers will give you the keys to the Kingdom of Empowerment so you and your organization can rise to greater levels of success.
More Information »
Dealing with Difficult Customer Situations
US $49
Dealing with Difficult Customer Situations teaches the general guidelines for dealing with difficult customers. Namely emphasizing calming and focusing techniques.
Delivering Customer Focused Service
Delivering Customer Focused Service is an interactive customer service online skill builder allows for the analyzing of the skills and strategies used every day on the job, to identify techniques performed well, and develop ways to do even better. During this training, you will learn the guidelines for delivering customer focused service including understanding your role as a professional.
The customers' experience with your organization is the key to lasting sales and loyalty. To your customer, it represents your entire organization. Research shows that while some customer experiences are negative and memorable for the wrong reason. Neither "negative" nor "neutral" experiences help your organization develop the kind of long-term customer relationships you need to be successful.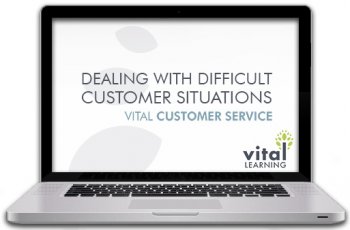 ONSITE TRAINING | CLASS | WORKSHOP | SEMINAR | PROGRAM
Customer service in healthcare training provided in these other cities:
Our healthcare customer service training programs are available in Atlanta, Arizona (Phoenix, Tucson, Mesa), California customer service training in Los Angeles, San Diego, San Jose, San Francisco, Fresno, Sacramento and healthcare management workshops in Long Beach. Texas is one of our favorite states so there are hospitality training programs
in Houston, San Antonio, Dallas, Austin, Ft. Worth, and Austin. Virginia has Virginia Beach and Washington State, Seattle. Workshops and certification can be taught in Tampa, Florida, Gainesville, Florida, Chicago, and Louisville, KY, Healthcare training and Baltimore, MD, Healthcare training classes are possible as healthcare training in Boston, MA, and Detroit, MI. Kansas City certification classes are offered. Healthcare customer satisfaction training in cities such as Omaha, Las Vegas, Albuquerque, and North Carolina (Charlotte customer service, Durham and Raleigh management training, RTP) classes. New York, NY, healthcare training workshops located in Columbus, OH, Oklahoma City and Portland OR. We now serve the Washington D.C. area for online training. Wherever you are, we are available for customer training and management development training.
Source: www.chartcourse.com
Share this Post
Related posts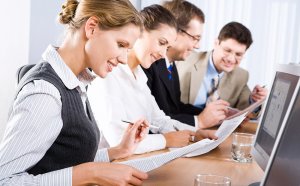 SEPTEMBER 30, 2023
This customer support training course for hospitals, health centers, and lasting treatment services will: Outline requirements…
Read More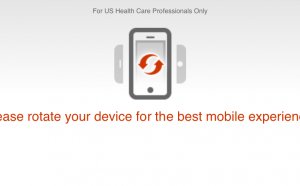 SEPTEMBER 30, 2023
Managed western Mississippi sales territory creating $900K+ in annual product sales amount. Marketed a variety of laboratory…
Read More